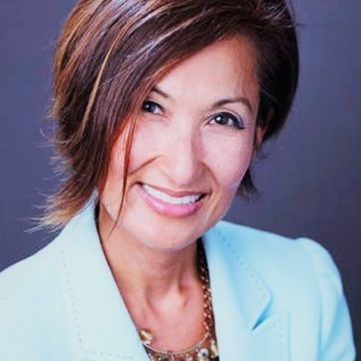 Nani Shin has joined bridge between, inc. as VP Performance and Partnerships. Her primary role is to manage client relationships, seeking opportunities to increase leadership and team performance as well as project management and business development. Additionally, she will be overseeing bridge between's new release, a podcast on Generosity at Work.
Nani has over 20 years of career in the media and cable television industry; primarily in content distribution and account management for global media brands including Bravo, A+E, History and Lifetime among others.  She successfully negotiated long term content and partnership agreements for multi-platform distribution and over the top streaming. At the core, she is a brand ambassador and a partnership broker.  She seeks out opportunities to integrate brands, content, products and partners; bringing resources together to engage and connect with the target audience.  She has been recognized for her leadership and mentorship throughout her career, including the Bernice Coe Award presented by Multichannel News, Oxygen and WICT (Women in Cable and Telecommunications), The President's Award from A+E Networks and was inducted to the Hall of Fame, presented by the VCTA (VA Cable & Telecommunications Association).
Most recently, she was the president and owner of a strategic business development consulting firm, Harmony Partners where she provided her expertise in brand and partnership development as well as creatives and experiential events. Her clients included int'l video and satellite company, Olympusat Media, Discovery Channel, Animal Planet, Society for Cable & Telecommunication Engineers as well as other industries including restaurants and non-profit organizations. Most notable client success include developing and curating a week long on air film festival, saving them from a potential loss of 5M subscribers and producing a 2,336% ROI on an affiliate Shark Week promotion for Discovery Channel.
EDUCATION:
She's a graduate of Florida Southern College with a B.A. in Journalism and Broadcast Communications. Executive Negotiation certificate (PON) from Harvard Law School and Executive Development Programs at Center for Creative Leadership (2012 & 2008)