How modeling effective productivity skills can have a positive impact on your team members.
You know the old saying that kids do what you do, not what you say? Employees are by no means children, but there is a grain of truth to the concept, even for adults!
The single biggest barrier to productivity in the workplace is… drum roll, please: managers. Team members saddled with an ineffective, discouraging, uninspiring and unmotivating leadership will not be as productive. Of course, there are other factors in how productivity is missed, but poor leadership is top of the list.
When it comes to productivity, leaders who model the desired behavior, as well as encourage, inspire and motivate, will find the productivity of their team members goes through the roof.
First and foremost: Walk the walk
Engage in and model the behavior you expect your team to display. There is nothing a leader can do that is more compelling and motivating than applying the rules to themselves.
If you expect your team to be respectful of one another, be respectful to each of them. You expect them to communicate with one another? Do the same. You expect them to provide peer feedback that is constructive? You need to model that.
A leader who walks the walk, instead of just talking and then going in another direction, will be respected; this is of major importance to the high productivity of a team.
Understanding the difference between working long and real productivity
Productivity is not about the hours spent sitting in a chair, in a cubicle or at a workstation. An employee who arrives at 8 and leaves at 7 is not necessarily being productive with their time. Unfortunately, many lesser managers engage in and reward that behavior instead of praising the employee who gets their work done and done well.
Why? When asked, some managers feel that the one employee's behavior sets an example to others about tenacity and working hard.
Note to this manager: it doesn't.
What does set an example are leaders understanding what their team is accomplishing and what individual members are contributing. Rewarding effort, not time in the chair, makes all the difference.
Recognizing the value of training
Anyone who says they know it all is lying. Every level of an organization can benefit from training at some point or other, which enhances productivity. Being open to learning and change, at the highest levels, models behavior that a team will more readily adopt.
Supporting the value of training, as well as other needs the team might have, shows an openness and adaptability that can only enhance productivity across the board.
Feedback and recognition
As noted in the beginning of this post, productivity is affected most by ineffective, discouraging, uninspiring and unmotivating leadership.
Modelling the right behavior is an indirect way of encouraging team members. If paired with more direct methods, such as constructive positive feedback and recognition of effort, a leader is providing inspiration to each and every team member — motivation that can be returned to them in productivity and loyalty.
Whatever you are looking to achieve with your team, modeling the right behavior is the surest way to get what you want from them. Respect is a two-way street and employees who receive it will return it.
If you want to make changes to how you lead and work, take it 5 degrees at a time for substantive, long-term results. The 5 Degree Principle will help you to attain your goals, in work and in life, one step at a time.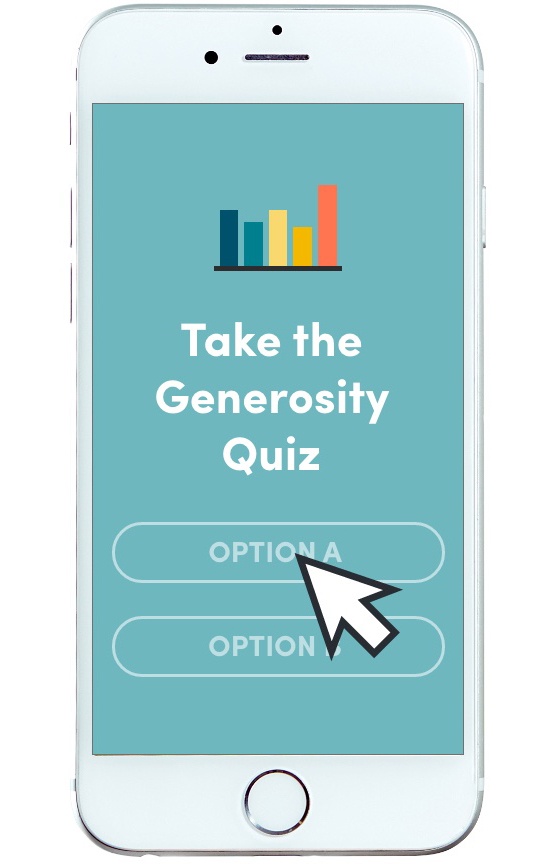 Take the quiz:
What's your generosity quotient?
To become a groundbreaking leader, you need to know where you stand. Discover your default generosity style with our free assessment.