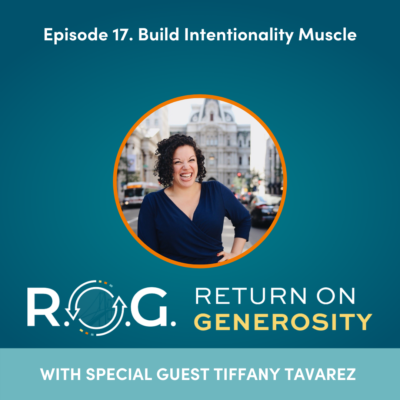 Tiffany Tavarez serves as Senior Vice President and Business Solutions Leader for Wells Fargo Advisors. In this newly created national role, Tiffany will be responsible for building a strategic framework that ensures that Wells Fargo Advisor's non-foundational dollars are allotted in a manner that maximizes community impact, strengthens relationships with WFA clients and external stakeholders and aligns with the company's national philanthropic goals. In addition, Tiffany will collaborate with key business partners to ensure that corporate priorities can be executed by local leaders while elevating diversity and inclusion throughout Wells Fargo Advisors.Prior to this role, she served as Vice President of Community Relations at Wells Fargo where she implemented the company's corporate responsibility priorities within the Social Impact and Sustainability team in the Northeast region. Her career in strategic philanthropy, program development and stakeholder engagement has included reputable organizations such as PECO, An Exelon Company; Comcast; Temple University & the Pew Center for Arts and Heritage.
Numerous organizations throughout the region have recognized her work and commitment to civic engagement & impact including Forum of Executive Women, Philadelphia City Council, LEADERSHIP Philadelphia, IMPACTO, Friends of the Urban Affairs Coalition & the United Way of Greater Philadelphia & Southern New Jersey. Most recently, she was named in the Philadelphia Business Journal's Top Forty Under 40 (2019) and a Women of Excellence honoree by WDAS 105.3 FM.
She currently serves as a member of Governor Tom Wolf's Pennsylvania Commission for Women; Advisory Board Chair for Monument Lab; Esperanza and Temple Contemporary. She also serves as Executive Sponsor of the Wells Fargo Pennsylvania/Delaware Green Team, an internal volunteer focused group dedicated to helping Wells Fargo promote environmental awareness at work and in the community while conserving resources. She is a first-generation college graduate who has earned degrees from both Temple University and University of the Arts.
Favorite Quote:
Power without influence is like a tree falling in the woods. It isn't about getting to the table as much as it is about saving someone else a seat.
Interview Quote:
"I am trying to get to that table but I am also imagining all the chairs I am going to bring up, I am imagining all the seats I am going to save…I'm not just doing it for me."
Resources:
Credits:
Tiffany Tavarez. Photo credit: Melissa Alam. Production team: Nani Shin, Sheep Jam Productions, qodpod