Topics

to get you

talking
A sampling of our most popular keynotes:
With Bridge Between, you never get a canned speech. We get to know the people and philosophy behind your event then customize content to your unique needs. Consider the topics below a springboard – or talk to us about creating something new just for you.
Generous Leader
The Return on Investing in Others
[ Download Program Overview ]
FIND YOUR V.I.B.E
Get the edge of Authentic Leadership
THE 5° PRINCIPLE
Small Changes Lead to Big Results
ANNUAL CONFERENCES/ MEETINGS
LEADERSHIP RETREATS
EXECUTIVE LEADERSHIP TEAMS
ERGS/ DIVERSITY AND INCLUSION GROUPS
WOMEN'S LEADERSHIP GROUPS
"Shannon is an inspirational, dynamic speaker and coach who truly understands what it means to be authentic and generous. In my over ten years of knowing her, listening to her and watching her grow leaders I am ever more confident that her message is relevant, timely and just what companies need to generate engagement, happy employees and generous hearts. "
LISA V. CHANG, CHIEF PEOPLE OFFICER, THE COCA-COLA COMPANY
"Shannon is a masterful speaker with a powerful message. One of the most critical elements of effective leadership and team performance is the ability to develop and nurture relationships. By demonstrating generosity, a culture of collaboration and compassion is created that will drive organizational performance to new heights. Audiences find her both entertaining and inspiring."
STEPHEN DRUM, RETIRED NAVY SEAL MASTER CHIEF
"Shannon Cassidy is a tremendous talent! Her warm approach was what drew me to her initially, and after working with Shannon I am so impressed with her logical insights and capabilities. Highly recommend Shannon for an organization that needs a true partner and change advocate."
TRACI WILK, VP HUMAN RESOURCES, RAG & BONE
"I have know Shannon for years have and worked with her on executive coaching, speaking engagements and leadership team facilitation. Aside from being an effective and results driven consultant, she is truly authentic and inspiring. A powerful speaker and writer, too. It is very clear that she cares deeply about her work and clients."
SCOTT MURPHY, CHIEF TALENT OFFICER, OGILVY & MATHER
"Shannon's keynote address was pitch-perfect. Insightful and compelling, she manages to be hard-hitting and provoke meaningful organizational self-reflection while being warm, humorous, and honest. We thought her program was so strong we asked her to return to deliver a keynote to our organization's entire leadership!"
ROBERT C. CONNOR, PRESIDENT AND COO, ADMI
"Through her pragmatic advice and real-life experience, Shannon has a demonstrated track record of helping cable professionals bridge that gap between what they are currently achieving and what they aspire to accomplish."
MARIA E. BRENNAN, PRESIDENT & CEO, WOMEN IN CABLE TELECOMMUNICATIONS
"Shannon is that unusual blend of insightful, positive energy coupled with a practical, individualized approach which together make her an ideal coach and speaker."
SUZANNE KEENAN, CHIEF INFORMATION OFFICER, WAWA, INC.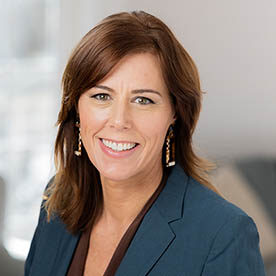 Shannon Cassidy is a certified Executive Corporate Coach and an authority on behavioral modification and communication. The small incremental changes she teaches are effcient, executable and effective.
She is the founder, president, and driving force behind bridge between inc., a specialized coaching firm committed to understanding, influencing, and maximizing the human potential. Since founding her company in 2000, Shannon has coached hundreds of leading executives and their teams.
Shannon's mission is to help clients manifest their potential, individually and collectively, by crossing the bridge between where they are now and their future state. She has been helping audiences of all sizes, from boardrooms to convention halls, encouraging a growth mindset to breakthroughs, progress and goal achievement. As entertaining and engaging as they are informative, her presentations reveal her expertise, sense of humor, and empathy while communicating the tips and insights needed for peak performance.
National Speakers Association Member and has earned a degree in Business and Professional Communication from the University of Rhode Island and certification as an Executive Corporate Coach from the International Coach Federation.
Shannon has authored several books. Her two most popular are V.I.B.E. is an in-depth self-discovery journey to authentic leadership and The 5 Degree Principle, a leadership fable revealing a familiar journey of career challenges politics and empowerment.