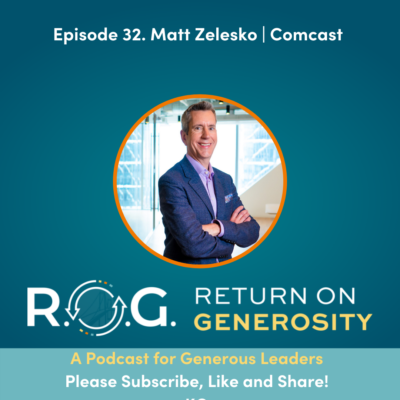 Matt Zelesko is the SVP and Chief Technology Officer at Comcast. He leads the product organization, which focuses on delivering best in class products in three key areas: Digital Home, including xFi and Xfinity Home; Entertainment, encompassing X1, Flex and Stream; and AI & Discovery, focused on the AI, Voice, Discovery and Personalization platforms. He also leads several cross-company initiatives for Comcast, including user experience and design, and enterprise software strategy.
Prior to joining Comcast, Matt held corporate and technology leadership positions at both early-stage and established media companies, including Time Warner Cable and Joost. As Senior Vice President, Converged Technology Group, for Time Warner Cable, Matt drove technology strategy and product development across all video products, web properties, and converged services that enable the video and web experiences. At Joost, Matt served the company's global technology organization as Senior Vice President of Engineering before stepping in as CEO to lead the company through a restructuring and successful acquisition. Prior to Joost, Matt was a founding member and Vice President of Engineering for Comcast's Interactive Media (CIM) division that focused on delivering digital video over IP as well as a founding member and director for the Reference Design Kit (RDK) Management Entity chartered to drive and support adoption of RDK across the operator ecosystem.
Matt graduated with a B.S. in Computer Science from Cornell University and holds a M.S. degree from Stanford University.
Favorite Quotes:
"Good leaders create followers. Great leaders create leaders." — Not sure of quote's origin; heard from the late Rabbi Jonathan Sacks on a podcast
"Do the best you can until you know better, then when you know better do better." — Maya Angelou
Quote From Interview:
"Being generous, expressing gratitude. And when we see success, rewarding that and encouraging that I think is is critical."
Resources:
Credits:
Matt Zelesko, Comcast, X1. Production team: Nani Shin, Sheep Jam Productions, qodpodLikes