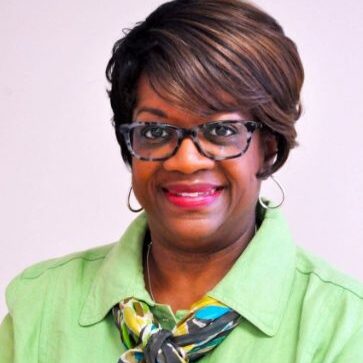 Dr. Terri Trent is a seasoned coach and change management consultant, who partners with businesses to provide effective solutions for managing change and with individuals to maximize their potentials both at work and in life.
She has had more than 30 years of diverse experience in coaching leaders, leading change, leveraging diversity, navigating conflict, coaching leaders, developing competencies, facilitating teams, managing and teaching in higher education. Dr. Trent currently provides training and coaching to the faculty at Wilmington University as Faculty Development Specialist. Previously she worked for Charles Schwab as Director of Leadership Development, and for Right Management Consultants, an international Career Management firm, with 200+ offices worldwide, as Director of Delivery Training and Development.
Additionally, she has held leadership roles with an airline, hospital, magazine, and financial services firms. Dr. Trent's early career experiences in human resources were gleaned from progressive roles in several functional HR areas, including: training, leadership development, performance management, employee relations, recruiting, corporate communications and employee benefits and compensation. Currently, she works as a faculty development specialist at Wilmington University.
In addition to her consulting work, Dr. Trent is a graduate professor of leadership and organizational change at Wilmington University. Through her teaching and coaching experiences as well as her doctoral studies, she has gained an expertise in developing resilience to change. She has used this knowledge to author two books. In The Bounce Back, a memoir, she provides practical strategies for overcoming stress and trauma during life's turbulent periods. Her most recent book, The Small Space Beyond Change, is a novel that explores the intersectional identity of an African American professional who navigates the impact of wearing psychological masks as he searches for identity. She is currently writing a third book on resilience based on her interviews with individuals who have overcome extreme life challenges.
Dr. Trent's education includes a Ph.D. in Education from Capella University. She also possesses an MBA from Widener University and a BA in Speech Communication from West Chester University. Additionally, she holds numerous professional certifications, including Strengths coaching and MBTI qualifications.
Dr. Trent has held memberships with the National Association of African Americans in Human Resources (NAAAHR), National Association of Black Journalists (NABJ), National Black MBA Association (NBMBAA), Society for Human Resources Management (SHRM), Organizational Development Network (ODN), Association for Talent Development (ATD), Speakers Resources Association (SRO), Diversity Leadership Alliance (DLA), National Sales Network (NSN), National Coalition of 100 Black Women (NCBW), and National Council of Negro Women (NCNW).
EDUCATION:
BA, Speech Communication, West Chester State University
MBA, Widener University
Doctoral Candidate, Education, Capella University
EXPERTISE:
Executive Coaching
Career Coaching
Assessing Organizational Effectiveness
Curriculum Design using Adult Learning Theory
Group Facilitation
Leadership Development
Change Management
Diversity Training
Policy Development
Team Building
Train-the-Trainer
Competency Development
Conflict Resolution
Assessments including the Myers-Briggs Type Inventory
CERTIFICATIONS, HONORS, AND AWARDS:
Online graduate instructor in organizational development and human resources, DeVry University
Online graduate instructor in organizational development and human resources, University of Phoenix
MBTI Certification
Member, National Black MBA Association (NBMBAA)
Member, Society for Human Resources Management (SHRM)
Member, Organizational Development Network (ODN)
Member, National Council of Negro Women (NCNW)
Author, The Bounce Back
Author, The Small Space Beyond Fear
Book Terri Trent