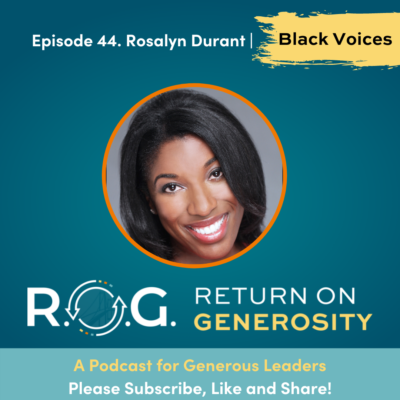 Rosalyn Durant is Senior Vice President of Operations for Walt Disney World Resort, overseeing the Disney Springs shopping, dining and entertainment destination; both Walt Disney World Water Parks, and the resort's sports operations, including ESPN Wide World of Sports Complex. She is a member of The Walt Disney Company's CEO Diversity and Inclusion Council.
Since taking on her role at Walt Disney World Resort in March 2020, Roz played a key part in working with the National Basketball Association (NBA) to successfully restart the 2019-20 season and host the NBA Championships at ESPN Wide World of Sports Complex, and with Major League Soccer on the MLS is Back Tournament also hosted at the Complex.
Roz was previously Senior Vice President of College Networks at ESPN, where she set the strategic direction for ESPNU, SEC Network, Longhorn Network and the ACC Network, which she helped launch.
Her numerous recent honors include inclusion in Sports Business Journal's "2019 Power Player" list, Savoy Magazine's "2020 Most Influential Black Executives in Corporate America," and recognition as one of four 2020 "Women of the Year" by WISE (Women in Sports and Events: The leading voice and resource for professional women in the business of sports).
Roz is on the Board of Directors of the T. Howard Foundation, a 501(c)(3) non-profit, charitable organization dedicated to increasing diversity in the multimedia and entertainment industry, and is an alumnae of the Foundation's internship program.
Roz is a graduate of the University of South Carolina where she received a bachelor's degree in broadcast journalism and a minor in marketing. 
Favorite Quotes:
"Love your neighbor as yourself." — Matthew 22:37-39
"Love the Lord your God with all your heart and with all your soul and with all your mind and with all your strength.' The second is this: 'Love your neighbor as yourself.' There is no commandment greater than these." — Mark 12:30-31
Quote From Interview:
"I really think that we can dismantle racism and bias and all of the division through empathy and love." 
Resources:
Here are some fantastic Black-owned businesses to consider that the R.O.G. Team recommends.
| | |
| --- | --- |
| McBride Sisters Collection | The Largest Black-Owned, Women-Owned Wine Company In The US |
| Glow Global Events | Virtual events, Hotel + Travel management, Live events |
| Propellant Media LLC | Digital marketing and media solutions provider |
| TKT | Provides HR services to companies with a focus on diversity and inclusion, talent fulfillment, workforce management, managed services, and spend management |
| Lease Query | Accounting software for accountants and financial professionals |
| Impyrian | IT, Cyber Security, AV Teleconferencing, Engineering |
| Shine | Self-care app for people with anxiety and depression |
Credits:
Rosalyn Durant, Sheep Jam Productions