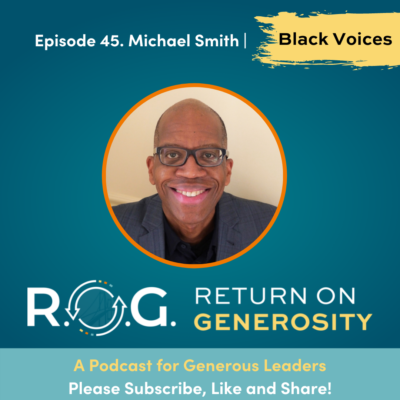 Michael Smith is a recognized thought leader in brand marketing, content development and production, OTT digital streaming, and podcasting, known for providing strategic vision and inspirational, collaborative leadership in the development and launch of media content and brands that have continually leveraged the new ways people consume content across an increasingly diverse audience population.
As Chief Marketing Officer at NPR he Leads a team responsible for brand strategy, marketing, communications, public relations, creative services, audience research and analytics, consumer products, and brand extensions and licensing. NPR produces America's most listened to daily news audio news and information content including the top 2 radio news magazine shows and 8 of the top 20 podcasts.
Prior to joining NPR, Smith served as SVP, GM Digital Channels for Scripps Networks, where he developed strategies to reach younger and more diverse audiences on new digital streaming platforms. Before that, Smith was SVP, GM Cooking Channel and Food Category Brand Extensions. In that role, he oversaw marketing, brand strategy and programming for the Cooking Channel, a network he helped create and launch. Before Cooking Channel, Smith was SVP Marketing, Creative and Brand Strategy for Food Network. He also worked in various marketing roles with Disney Channel both domestically and in Asia.
Smith's media career began in Affiliate Relations with CBS, working to strengthen relationships between local stations and the national network. He served on the boards of Food Bank for New York and the International Radio and Television Society.
Smith earned his MBA in Marketing and Finance from the University of California at Berkeley's Haas School of Business, and received his bachelor's degree in Science, Technology and Society from Stanford University.
Favorite Quote: 
"I've learned that people will forget what you said, people will forget what you did, but people will never forget how you made them feel."  ― Maya Angelou 
Quote From Interview:
"You get you're undervalued and marginalized out the gate just because people just rely on their stereotypes. So, it means that you have to constantly do that extra work of trying to break and prove people's preconceptions wrong. And that's a weight that you have to carry with you throughout your entire life." 
Resources:
Here are some fantastic Black-owned businesses to consider that the R.O.G. Team recommends.
| | |
| --- | --- |
| McBride Sisters Collection | The Largest Black-Owned, Women-Owned Wine Company In The US |
| Glow Global Events | Virtual events, Hotel + Travel management, Live events |
| Propellant Media LLC | Digital marketing and media solutions provider |
| TKT | Provides HR services to companies with a focus on diversity and inclusion, talent fulfillment, workforce management, managed services, and spend management |
| Lease Query | Accounting software for accountants and financial professionals |
| Impyrian | IT, Cyber Security, AV Teleconferencing, Engineering |
| Shine | Self-care app for people with anxiety and depression |
Credits:
Michael Smith, Sheep Jam Productions