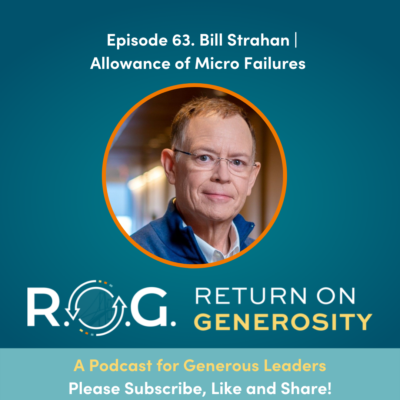 Bill Strahan leads the Human Resources function for Comcast Cable. He has responsibility for all aspects of Human Resources including talent, compensation, benefits, learning, employee, and labor relations. Bill has been involved in various aspects of Human Resources work for over 35 years. He began his career with over a decade of work at Macy's Department Stores and Riggs National Bank. The second decade of Bill's work included practicing law in Washington, D.C. in the area of Compensation and Benefits –mostly in the context of mergers and acquisitions and in initial public offerings. For nine years, Bill was a consultant and manager at Mercer HR Consulting. Bill holds a B.A. in Religion from Villanova University, and a Juris Doctorate from the George Mason University School of Law. He is an Active Member of the Virginia State Bar. Along with his wife and two sons, Bill resides in Villanova, Pennsylvania.
Favorite Quote:
"Remember Bill, when you get angry… you get stupid." — Marie Strahan
Quote from interview:
"I think the number one thing is the allowance of micro failures. The allowance of small mishaps with neither the sense that they're being cataloged or that they're being stored. Or that they are being levered in a particular meeting or particular project in, in general."
R.O.G. Takeaway Tips:
Three things come to top of mind when I think about how to apply what Bill taught us in our own lives. One – Accept Micro-failures. Two – Conduct generous meetings. Three – Innovate through empathy
1. Micro-failures are normal, human and daily imperfections. Accepting others, and our own, micro-failures is an act of generosity. Let it go. Learn from mistakes, share your learning with others. As Eleanor Roosevelt said, "Learn from the mistakes of others, you'll never live long enough to make them all yourself."
2. Conduct generous meetings. Be thoughtful in the ways you ask the question, or set the context, so the person you're asking can win. Call out their name, recap the point of the conversation you want them to weigh in on. Thoughtfully ask others to participate in a way that enables them to confidently shine. It's a triple win: it's good for the person, you model generous leadership and the meeting will be more productive and enjoyable.
3. Empathy as a catalyst for innovation. True innovation is a byproduct of empathy. We first need to humble ourselves to others. Ask empathic questions like: Where is the system not working for them? What's the gap? Allow your genuine curiosity to guide the discussion. Ask quality questions.  Seek to find the gap and collaboratively create the solution toward progress.
This week, let your and others micro failures go; thoughtfully ask questions in meetings so others can shine and leverage empathy as a catalyst for innovation.
Join us next week for our 2021 recap. ROG has had 63 episodes. I share some of the common themes we've heard from guests and encourage us to take our ROG learnings with us into the New Year. We will kick off 2022 with Denny Nealon CEO Barclays US Consumer Bank.
Resources:
Bill Strahan on LinkedIn(in/WilliamStrahan)
Coming Next:               
Episode 64, we will be joined by Me, Shannon Cassidy
Credits:
Bill Strahan, Sheep Jam Productions, Host Shannon Cassidy, Bridge Between, Inc.