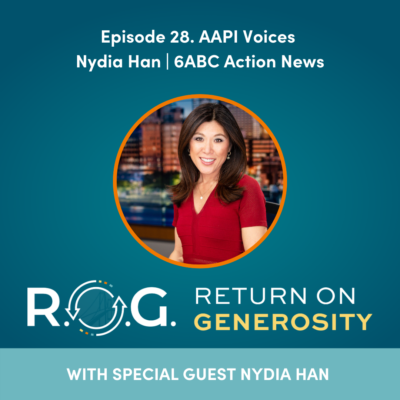 Nydia Han is an Emmy award winning television journalist, TEDx speaker, and creator of #ThisIsAmerica, a provocative three-part documentary series about racism and the diverse American experience.
Nydia co-anchors 6abc Action News Sundays and is the station's consumer investigative reporter. She gets real results for Action News viewers by troubleshooting issues and exposing scams as well as dangerous products.
Nydia is also committed to using her platform to uplift, empower, and give voice to traditionally underrepresented, marginalized groups. She is the recipient of the Pearl S. Buck International Woman of Influence award, NAAAP Inspire Award, and Global Voice Award from the World Woman Summit. She was also named "Outstanding Ally" of Diversity and Inclusion by the Philadelphia Inquirer.
She graduated from the Medill School of Journalism at Northwestern University and her career has taken her to television stations in Idaho, Oklahoma City, and Texas.
Nydia is on the community advisory board for the Asian American Women's Coalition. She is also passionate about raising awareness and desperately needed funds for lung cancer research in memory of her mother.
She enjoys good food, wine, and most of all a good laugh. And she is trying really, really hard to teach her two young children to speak Korean.
Favorite Quotes:
"Injustice anywhere is a threat to justice everywhere. We are caught in an inescapable network of mutuality, tied in a single garment of destiny. Whatever affects one directly, affects all indirectly." — Martin Luther King, Jr.

"America's strength is drawn from all peoples and her future depends on us all. We must teach our children, native-born and foreign-born alike, that there is no final America yet—that they are making America, too, by what they themselves are—regardless of what others are." — Pearl S. Buck
Resources:
Credits:
Nydia Han, 6ABC Action News. Production team: Nani Shin, Sheep Jam Productions, qodpod