Do you need to improve your speech? As a thought leader, or a team leader, the technical aspects of your speech make a big difference in terms of the impact your speaking has on your team, the C-Suite or an auditorium full of people.
Even when you're not giving a speech to hundreds of people, the way you speak every day thoroughly impacts how much people hear.
4 Steps to Improve Your Speech
Step 1 – Hear yourself
You will never know what you sound like to other people until you record yourself and listen. Record yourself speaking in different contexts. At a meeting, at a presentation, on a conference call, in chatting with others.
Then listen to the recordings carefully. You'll hear all the things that make your speaking pattern less impactful.
Here are some issues that tend to crop up for many people:
The speed of your speech – too fast and no one follows; too slow and they're asleep.
The enunciation of your words – do you tend to mumble or are you clear?
The tone of your speech – are you monotone or do you squeak like a mouse? Neither is desirable!
The verbal tics of filler words – using 'um' or 'ah' with astonishing regularity.
The tendency to avoid punctuation – when you're speaking, it's best to pause as you would if you were punctuating your speech. It makes it clearer and easier to hear.
The tendency to finish sentences in an upward tone, as if you are always asking a question – this tends to make it sound as if you aren't confident in what you are saying, that you are seeking the approval of the listener.
Step 2 – Watch your speed
Speed of speech is one of the most difficult issues to get a handle on. We each tend to have a rhythm of speech that doesn't necessarily change, depending on circumstances. But it should!
What's an appropriate speed? For a conversational level of speech, it should take you about a minute to read 160 words. Write something out that is that long and then read it out loud, while you record and time yourself.
If you're in the zone of about 150-170 words a minute, you're okay for conversational speaking. If you're speaking on a technical subject, however, you might want to slow it down a little.
Step 3 – Banish filler words
"Like", "Um", "Ahhh"… We all use them but they have the tendency, when you used a lot, to make the speaker sound unsure of themselves at best. When leaders pepper their speeches with these filler words, the reaction of listeners tends to be that they find that leader to be less effective, or are concerned about their level of knowledge and ability.
Of course, these words are no reflection on knowledge and ability but perception is reality, so if you know you tend towards a verbal filler like 'Um', you have to get out of the habit.
Listen to yourself speaking and figure out why it is you are using that filler word. Is it to give yourself time to pull together your thoughts or turn a page on your notes and refocus?
You can give yourself that pause without using a verbal filler but instead employing something more elegant like: "Another important point is…" or some other transition from one thought to the next.
Another reason for excessive fillers is if you haven't prepared what you want to say. For general conversation, this is, of course, unnecessary! But when you're speaking to an audience, even if it's a team in a conference room, knowing what you want to say in roughly the order you want to say it will make your speech more effective and you will find less need for transitional fillers.
Step 4 – Enunciate
There is no less effective to communicate than mumbling. In fact, mumblers are not only impossible to hear and understand, but there is a tendency to view mumbling as laziness or lack of interest in the subject matter. Nothing will lose you an audience faster than your seeming to be totally uninterested in the topic at hand.
Practice enunciating all your syllables, even if it is exaggerated at first, to get to a point where you eliminate any mumbling. Even non-mumblers can get caught doing it at the end of a sentence, their voices trailing off. Instead, stay strong and enunciate right up to the end!
If you're not sure of your speech patterns, watch and listen to others — TEDx speakers are usually great examples of people who speak well and captivate listeners. Your speaking must radiate confidence in order to be perceived as knowledgeable.
And smile when you speak. There is a lot of truth to the fact that you can hear a smile in someone's speech. Try it. Say something with a smile and then say the same thing without a smile, and record both. You'll hear the difference immediately!
It takes practice and a little perseverance but you can alter your speech patterns and, in so doing, improve the impact you make when you speak.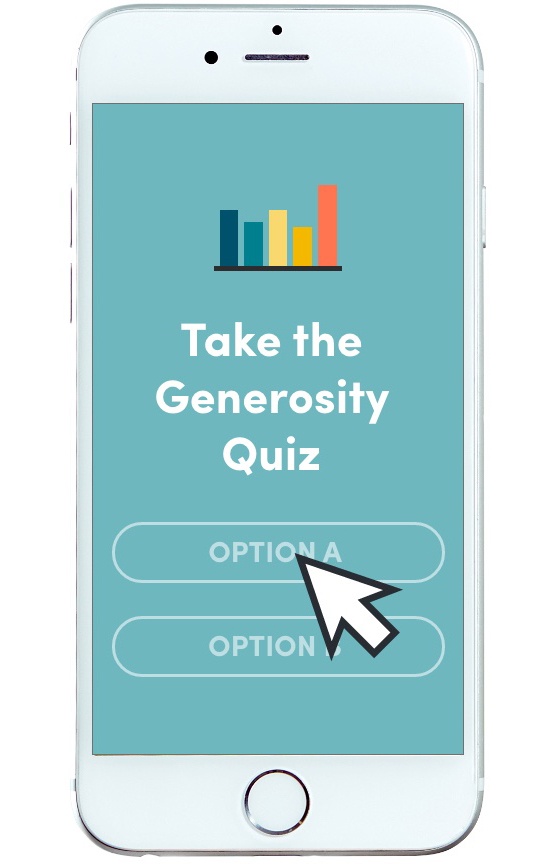 Take the quiz:
What's your generosity quotient?
To become a groundbreaking leader, you need to know where you stand. Discover your default generosity style with our free assessment.