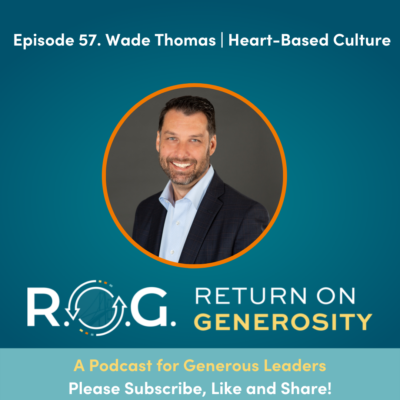 Wade Thomas is the founder and principal of Aim to Win, a consultancy focused on bringing out the best in high performing individuals, teams, and organizations. Wade has over 20 years of experience in leadership and talent management areas, most recently as the Chief Human Resources Officer for Meritage Homes Corporation. A graduate of Stetson University, he also has an MBA from Indiana University and further executive education from the University of Michigan.
He is a true business consultant who believes that championship level individuals and organizations thrive as a result of strategically leveraging their strengths, developing strong habits, and navigating interpersonal dynamics. Wade found his niche quite by accident. Working in sales for a national retail chain, he discovered that, while growing revenue was rewarding, what really excited him was developing talent and watching careers take off. This inspired Wade to pursue an MBA with a focus on Human Resources.
Working as a senior Human Resources executive for industry-leading manufacturing and service companies has given Wade terrific insight. In tune with how career trajectories are shaped and maintained, he knows first-hand the inner workings of the business world, which enables me to provide practical, actionable coaching expertise. This corporate Human Resources experience sets him apart — so many coaches and trainers rely solely on their own personal business experience to craft their theories and approaches to career development.
Favorite Quote:
"We > Me" — Unknown
Quote from interview:
"When you handle that at a heart-based way, we help learn, help them learn from mistake. You move past the finger, pointing to what do we learn? That's where we really get to innovation because we can really wrap it up around that kind of failure to handle it in a compassionate and empathetic way." 
R.O.G. Takeaway Tips:
1. Compassion
Create our own heart-based culture with compassion and empathy. Compassion literally means "to suffer together." Care enough about other people and listen to their story. Empathy is the ability to sense other people's emotions and imagine what someone else might be thinking or feeling. Cognitive empathy invites us to consider the perspective of another.
2. Get to Know Your Team
Get to know every member of the team. Choose one person a week – or month. It will be worth the effort.
Resources:
Coming Next:
Episode 58, we will be joined by Deborah Hart, Vice President, Food & Beverage and Merchandise, Development, Optimization & Standards for The Walt Disney World.
Credits:
Wade Thomas, Sheep Jam Productions, Host Shannon Cassidy, Bridge Between, Inc.