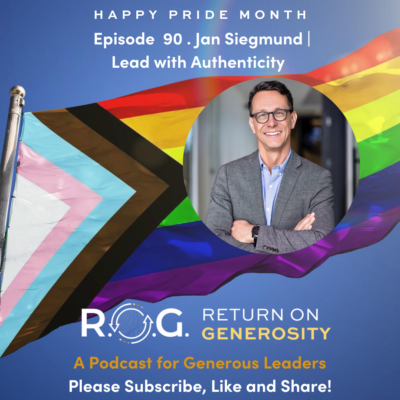 Jan Siegmund is Cognizant's Chief Financial Officer. In this role, he leads the company's worldwide Financial Planning and Analysis, Accounting and Controllership, Tax, Treasury and Internal Audit functions. He also oversees Corporate Development, Investor Relations and Enterprise Risk Management. Prior to joining Cognizant in September 2020, Jan served for seven years as Corporate Vice President and Chief Financial Officer of Automatic Data Processing (ADP), a $14-billion global human capital management technology and service provider. Earlier in his two-decade tenure with ADP, he held the roles of President, Added Value Services Division, developing and executing the company's growth strategy, and Chief Strategy Officer, with responsibility for corporate strategy, M&A, government affairs, and product management and marketing. He began his career at McKinsey & Company. Jan is a member of the Board of Directors of The Western Union Company, where he is Chair of the Audit Committee and a member of the Compliance Committee. He holds a master's degree in Industrial Engineering from Technical University Karlsruhe, Germany, a master's degree in Economics from the University of California, Santa Barbara and a doctorate in Economics from Technical University of Dresden, Germany.
Favorite Quote:
"The important thing in life is not perfection – the important thing is bending the curve towards the better."
Quote from interview:
"The biggest impact in any organization for your wellbeing is your direct supervisor…a CEO or CFO talking nice words about inclusion are not as meaningful if they don't translate in day-to-day life."
R.O.G. Takeaway Tips:
Actions we can take as a person::
Clarify answers to these deep questions:

What is my authentic voice? 

What is my

V.I.B.E

.? Values, Interests, Beliefs and Energy Sources. 

What makes me unique?
As a leader:
If you are not a member of the LGBTQIA'+  community, and not aware of the realities and truths of associates who are, do your work. Learn. Understand. 

 If you are aware and understand, be intentional about signaling your allyship and he

lp others.

Perhaps, you don't celebrate Pride month. Be respectful of those who do.  Listen to Episode 86 with H Walker

for more.
Resources:
Coming Next:
We are taking our summer break. We will return with episode 91 on August 30.  In the meantime, enjoy past episodes and have a healthy and enjoyable summer. Episode 91 will air on August 30th, with a recap of the first half of 2022 and highlights for the second half. Enjoy the summer!
Credits:
Jan Siegmund, Sheep Jam Productions, Host Shannon Cassidy, Bridge Between, Inc.